Girmont-Val-d'Ajol is a friendly and dynamic village. Community life is very dense there. Thousands of people come to the events organized in the town. The reception of holidaymakers does not leave tourists staying in the village indifferent.
A popular march is organized every year at the end of May.
May - Festival of Old Agricultural Equipment
The Festival of Old Agricultural Equipment takes place in May over two days. On the program: demonstrations, parts market and flea market.
June to August - Night markets
Since 1996, a nocturnal summer market, in the colors of the local terroir, takes place every Friday evening, from the end of June to the end of August. It is animated by different themes, and energizes a local trade of producers and restaurateurs: we are talking about an attendance fluctuating around 25 people.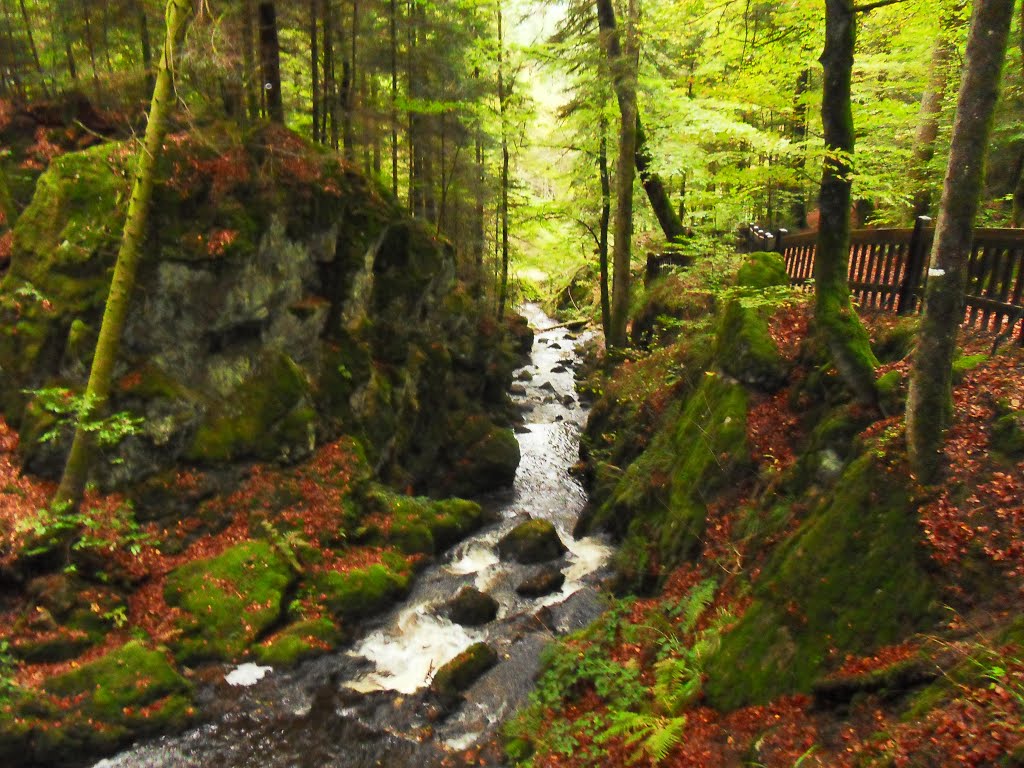 Its habitat is very dispersed, (more than 20 localities) through a nature with a thousand facets: viewpoints, watershed line, source of Combeauté, streams, waterfall, peat bogs, meurgers, remains of mills, fountains , works, chellos, about thirty ponds, 21 crosses…
To let off steam, forget urban stress, and spend pleasant holidays: hiking, or mountain biking, on very accessible marked trails, equestrian activities, microlight flights, dancing in a guinguette, located at the source of Combeauté, and in winter, cross-country skiing and snowshoeing.
The history of this atypical village is closely linked to that of Val-d'Ajol. For reasons of proximity to worship, the inhabitants of the village erected a church, completed in 1870, and for administrative and financial reasons, the municipality of Girmont was created in 1869, by an imperial decree.
The story is that of a female religious community, which, initially dedicated to prayer and meditation, was transformed into a noble chapter. Lorraine has known four establishments of this type, but the illustrious Chapter of Saint-Pierre de Remiremont was by far the most renowned for its seniority, its wealth and the quality of its recruitment.
Tourist office of Remiremont Plombières
6 place Christian Poncelet
88200 Remiremont
Tourist documentation is available in self-service in the chalot located in the center of Girmont-Val-d'Ajol.