The Hautes-Vosges greenway
It is composed of two channels multi-activities tarmacked, both of which depart from Remiremont, near the Plan-d'eau and separate at Dommartin-lès-Remiremont – about 3km from the start. These two sections follow the route of two former railway lines:
the first of a 30km distance, crosses the Moselle valley to the town of Bussang via Rupt-sur-Moselle, le Thillot, Fresse-sur-Moselle, etc.
the second course, of a twenty kilometers, more picturesque due to the diversity of its landscapes, follows the Moselotte valley to Cornimont. It is possible to continue your journey to Bresse by the road.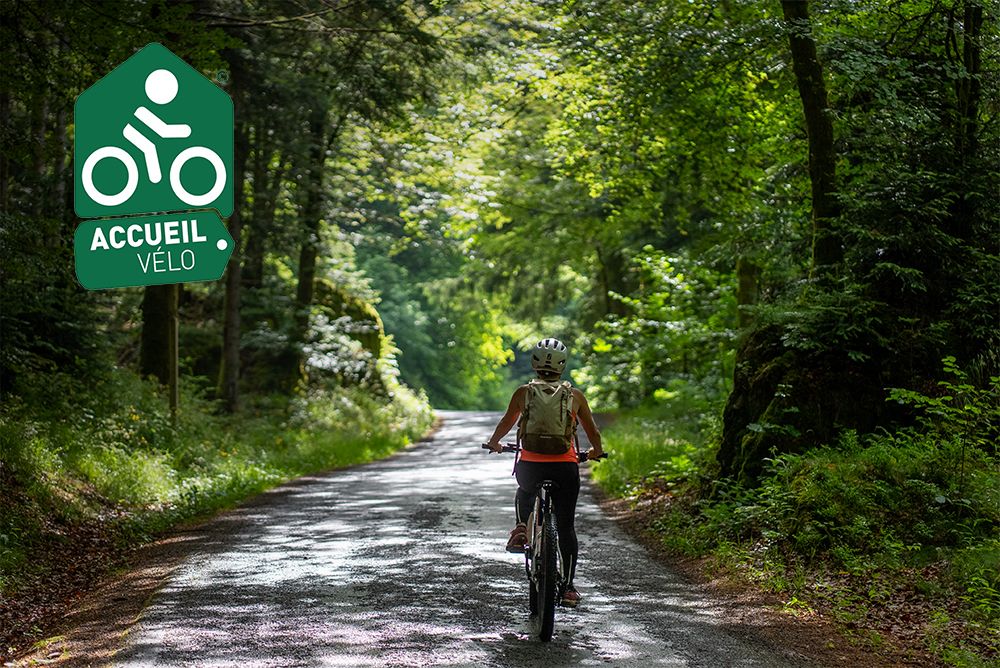 find all the information about bike reception on our territory: access to bike circuits, location of drinking water and sanitary facilities, car parks, luggage lockers, bike rental companies and repairers, or even accommodation labeled Accueil vélo.
Between nature, heritage and terroir
La Route des Chalots as for her, it is 120 km that criss-cross the Southern Vosges and rubs shoulders with nearly twenty heritage and natural sites: rivers, peat bogs, plateaus, peat bogs, waterfalls, orchards but also chapels, thermal baths, washhouses...
You will also have the opportunity to discover many craftsmen and producers united around a charter of quality of reception and products: farm products (fruits, vegetables, honey, jams, cheeses), food trades (bread, cakes, meats), spirits and spirits (kirsch, guignolet, absinthe, beer), hotels, restaurants and leisure activities.
Near the town center of Plombières-les-Bains, Rêve de Cyclos offers two-wheeler rental to discover our territory in complete autonomy: electric bikes, mopeds, scooters...
A breakdown on your way? Sébastien can also repair your mount!